Purchasing a new vehicle is easy with Nissan for we have tons of options! You could go big and powerful, or small and sleek & if neither of those options appeal to you, I am sure we can find you something in between. With so many options, sometimes it hard to start your search and know where to look. No worries, we are here to help you find the best options to help narrow down your test drives when you visit Coggin Nissan at the Avenues! Here, we break down the plethora of options and hopefully help you in figuring out which Nissan vehicle would be the best bet for you and your family.
The Family Friendly Vehicle
Fitting in the entire family can be a very tight squeeze, and I am sure you may be looking for a vehicle to keep you and your passengers comfortable. Your first stop should be the Nissan Rogue, the affordable SUV that offers great performance and plenty of room for everybody, whether you're driving down to Disney or just to soccer practice.
If your family wants something a little bigger, check out the new Nissan Pathfinder. It offers more room than the Rogue with the solid and reliable performance that makes Nissan great!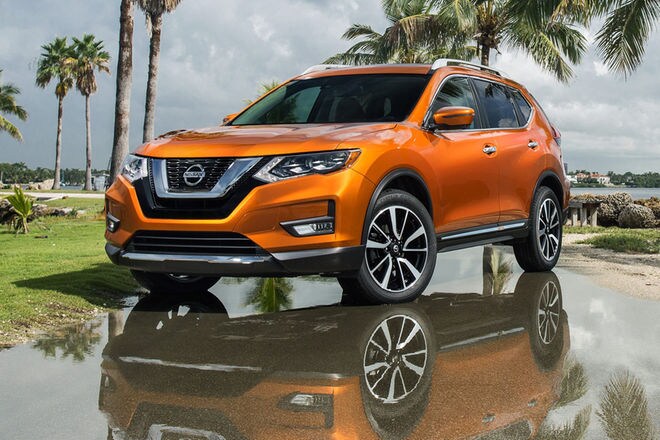 The Eco-Friendly Vehicle
If you want a vehicle that in environmentally conscious, then you should take a look at the 2018 Nissan LEAF. The LEAF has become one of the most praise environmental vehicles and has that signature style that is sure to make it stand out on the road. With an affordable price and a 125/100 City/Hwy rating, it's a great deal that you don't want to pass up on.
Sporty Vehicle?
Are you more of an exhilaration type of person and have the need for speed? Nissan has a vehicle for you! The 370Z which comes either as a Coupe or a Convertible is available at your fingertips and can fill your wants and requests for an affordable sports car. Renowned for its strong stance and raw power the 370Z. It's guaranteed to get you a second glance as you drive past everyone else on the road. You also should check out the GT-R, a premium vehicle with 565hp and 467 lb-ft of torque.
If you are interested in any of these vehicles, visit Coggin Nissan at the Avenues and let our staff help you find the perfect model and trim at the best price. Browse our website or visit our dealership for more details.