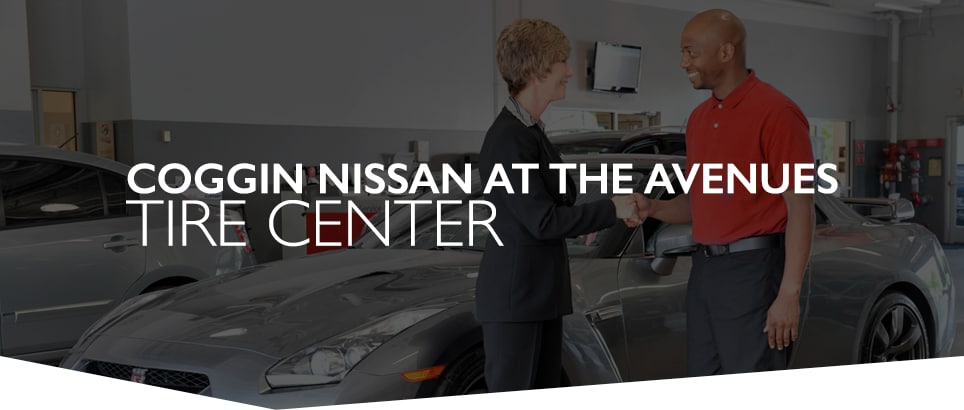 GET YOUR NEW TIRES IN Jacksonville, fl
Have you checked your tires lately? The condition of your tires can mean the difference between a close call and a collision. Tires are essential to the performance and overall mobility of your new or used car, truck, SUV or van. Here at Coggin Nissan at the Avenues in Jacksonville, FL we provide our wide array of tire brands for our customers to choose from. Additionally, we support Nissan tire promotions as well as all tire brand promotions. We value our customers and we will make sure that we get you the best value for your buck regarding new tires for your vehicle.
SCHEDULE TIRE SERVICE
No one knows how to care for your car better than the experts at your dealership. Certified Service mechanics and technicians know your vehicle inside and out. When it comes to parts, including tires, your dealership understands that the right components provide superb performance and handling for the highest quality standards. Trust them to have the right tires when you need them. Help ensure a safe, comfortable ride with a set of new tires.
We provide all of the necessary avenues to ensure that your tires are in excellent health. Visit our Tire Research Center to either begin shopping for your new tires, read knowledgeable information regarding our tire services, schedule your next service appointment, or view current tire brand promotion deals. We look forward to serving you at Coggin Nissan at the Avenues.